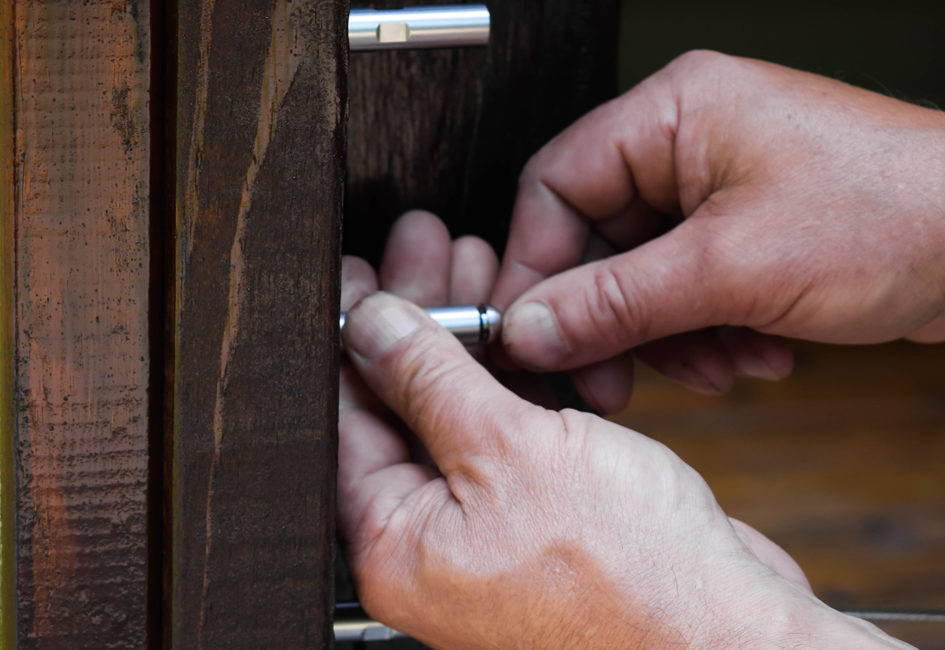 Cable Railing Maintenance
One of the biggest selling points of cable railing is the low maintenance required. The hardware and wire rope doesn't need replaced, and systems including metal posts never need repainted. This is not to say that you may want to take measures to keep your cable railing look as good as the day it was installed. Over time, especially in harsh weather conditions or areas where your railing is exposed to salt water, stainless steel can start to lose its luster and wood can start to lose its smooth texture.
Care For Metal Railing Systems

To clean the wire rope and metal fittings in your railing, you can purchase any stainless-steel or metal cleaner from your local hardware store. Place cleaner on a soft, dry rag and rub fittings and wire rope until they are shiny again.
Metal posts that are powder coated typically will not need maintenance. If your posts are brushed aluminum with no coating, you can also use the same cleaner you used on the wire rope to buff the posts.

Care For Wood Railing Systems

Because wood expands and contracts over time, your wire rope may start to sag over the first few years after install. To tighten your rope, turn receiver on the adjustment end counterclockwise.
If you need refinish or paint your wood posts, we recommend masking off all metal hardware to avoid contact with the substance you're using.
If the wood is starting to get rough, we recommend power washing the posts and allowing them to completely dry. Then, sand your posts to the desired smoothness, and stain or seal the wood to finish.
As you can see, cable railing maintenance is relatively low and straight forward whether you have metal posts or wood posts. The post maintenance is no different than that of traditional picket railings, but the main difference is that you will not have to care for each of the individual pickets, saving you a considerable amount of time and effort.
As always, if you have any questions, let us know! 
1-833-PARALUX (727-2589)
[email protected]