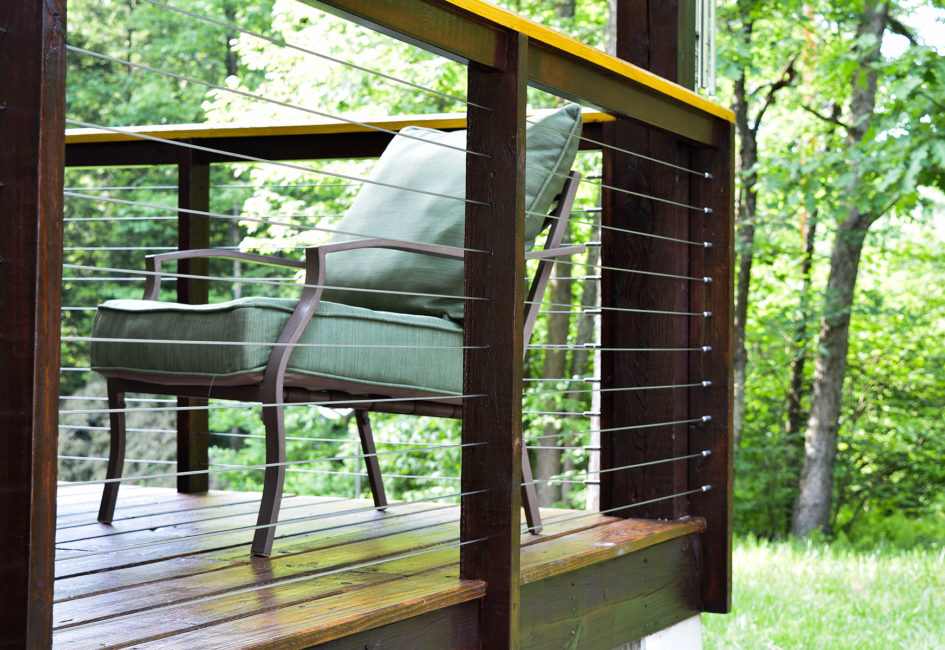 Conventional Railing Vs. Cable Railing
There are quite a few benefits to choosing cable railing over traditional railing systems; some obvious, some not so obvious.
Aesthetics

The most obvious benefit of cable railing is that it enables minimal obstruction of your view. Stainless steel wire rope strands are almost invisible against any scenic backdrop. This can also be beneficial for indoor use when you want the focus to be on the architecture of the structure to be the focus. Cable railing also provides a very sleek, modern look to any office building or home.
A new trend emerging for minimal view obstruction is the glass panel railings. These offer a great aesthetic value, but they are prone to cracking with any force. They also tend to block any breeze, so if you are in warm climates, they may not be the best option.

Low Maintenance

Rather than replacing wood pickets on your deck every few years, stainless steel cable railing can last a lifetime with virtually no maintenance. They also don't require regular cleaning like glass panels do.

Easy Install

Installing wood and metal pickets that are part of a traditional railing system can be extremely time consuming. Our cable railing systems are very easy to install and take about a quarter of the time of traditional railing systems.