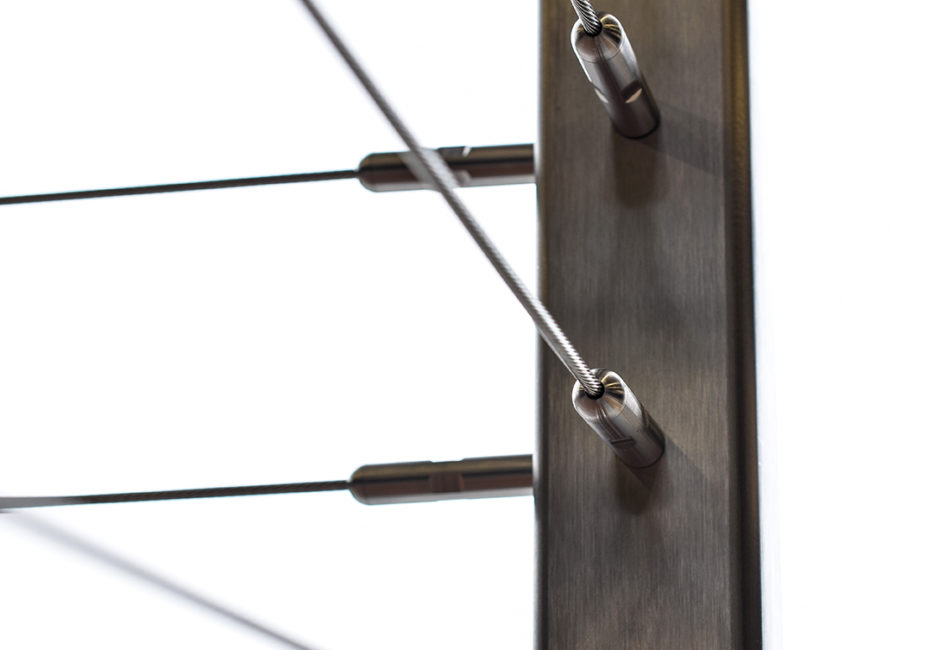 Wood Vs. Metal Posts With Cable Railing
Both wood posts and metal posts are great options to create an aesthetically desirable cable railing solution. You can't go wrong either way, but here are some factors you may want to consider when deciding.
Climate and Location

Your climate and location may contribute to your decision on metal vs. wood posts. Places with significant fluctuations in weather may opt for metal railings. Constant extreme fluctuations in temperature and humidity will cause wood to expand and contract, thus increasing likelihood of making the cables slack over time. It can also wreak havoc on wood and will require regular refinishing.

Customization

Metal railings can be powder coated a large variety of unique colors from black to purple. If you're looking for a bold color, metal might be the right choice for you. You do have the ability to paint wood, however, the paint may not hold up very well in comparison to powder coating. But unlike metal, you do have the ability to change the post color multiple times if desired.

Look and Feel

Metal railing provides a very sleek, modern look which is commonly used on modern industrial and office buildings, as well as contemporary home designs.

Landscape

Many times the decision between metal or wood lies on the landscape on which the railing will be showcasing. For example, for more heavily wooded landscapes, wood is often times the popular choice. For landscapes with beach scenery, metal is the popular choice.
Examples using metal posts:
Stainless steel posts

Stainless steel posts
Examples using wood posts:
Pine posts with vinyl sleeves

Mahogany Posts
Regardless of which one you go with, you really can't go wrong! If you have any questions, feel free to reach out to us. We're here to help.
1-833-PARALUX
[email protected]