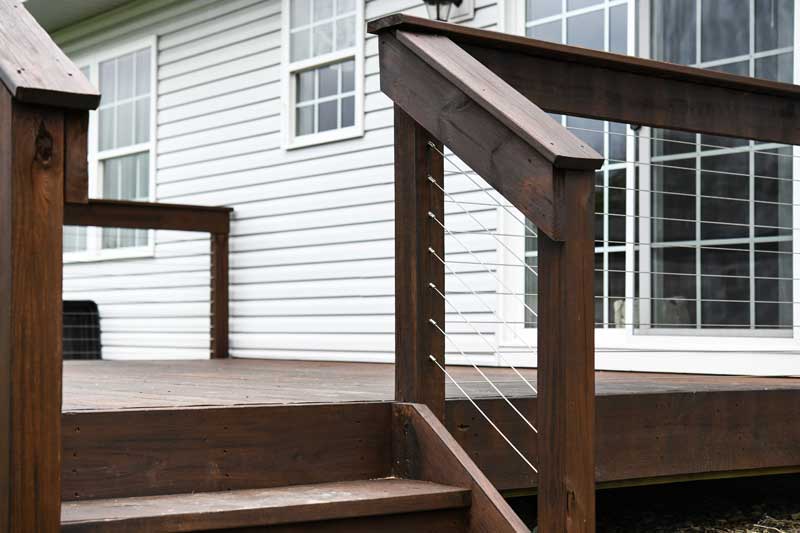 Case Study: A Simple Remodel With Cable Railing
This case study takes a look at one customers' simple remodel with cable railing. This remodel with cable railing was an easy and cost effective approach to add that wow factor element to his home.
Jon was tired of his dated, traditional wood picket railing on his deck. After he heard about our Designer series cable railing infill for wood posts, he reached out to see if it would be something that he could use this infill on his current deck without replacing his end and mid posts.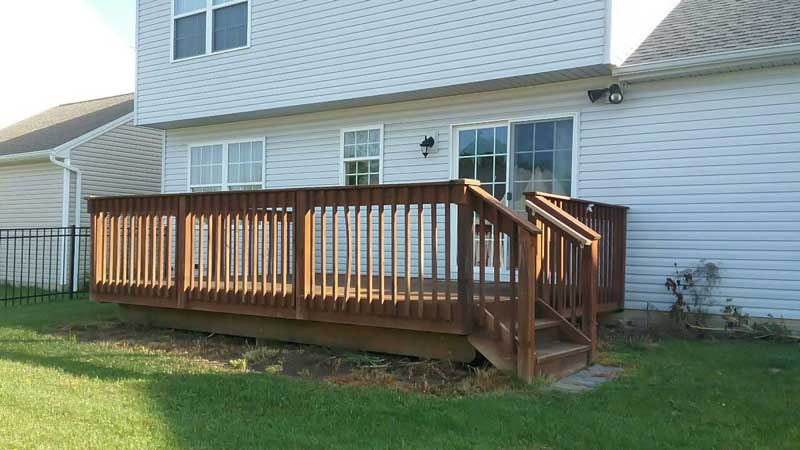 After reviewing the photos, it was very clear that swapping out his current pickets and adding our cable railing would be an easy task.
Jon removed all of the pickets, and left the pine end and intermediate posts. The main issue he ran into upon removing all of the pickets was the discoloration from rain and other elements over the years. He resolved this by staining the deck a darker shade prior to installing the cable railing infill.
The results were fantastic, and he was very pleased with the results. The addition of cable railing to this home home which was built in the early 2000's gave it a much needed, updated appearance. The ability to keep the current framework of his deck enabled him to save a lot of money as well!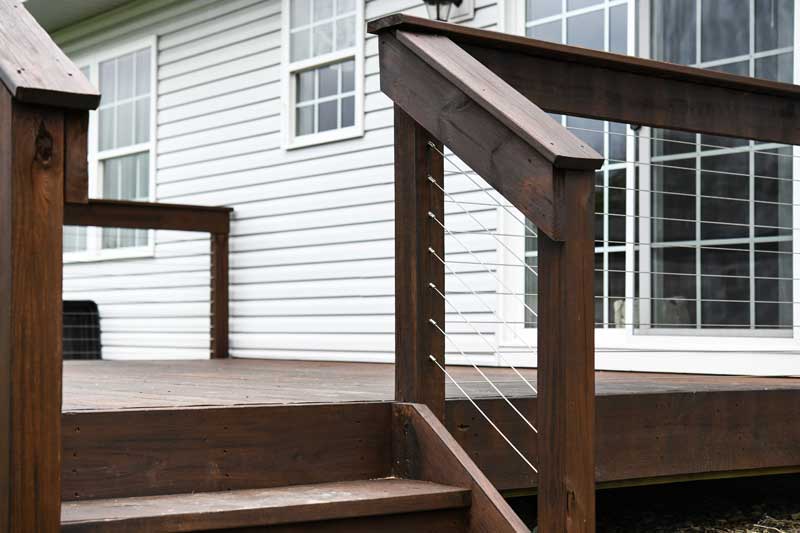 If you're interested in how cable railing can be incorporated into your next project, give us a call or shoot us an email! We are always happy to help.
1-833-PARALUX (727-2589)
[email protected]
You can now shop online at www.cablerailingcenter.com!