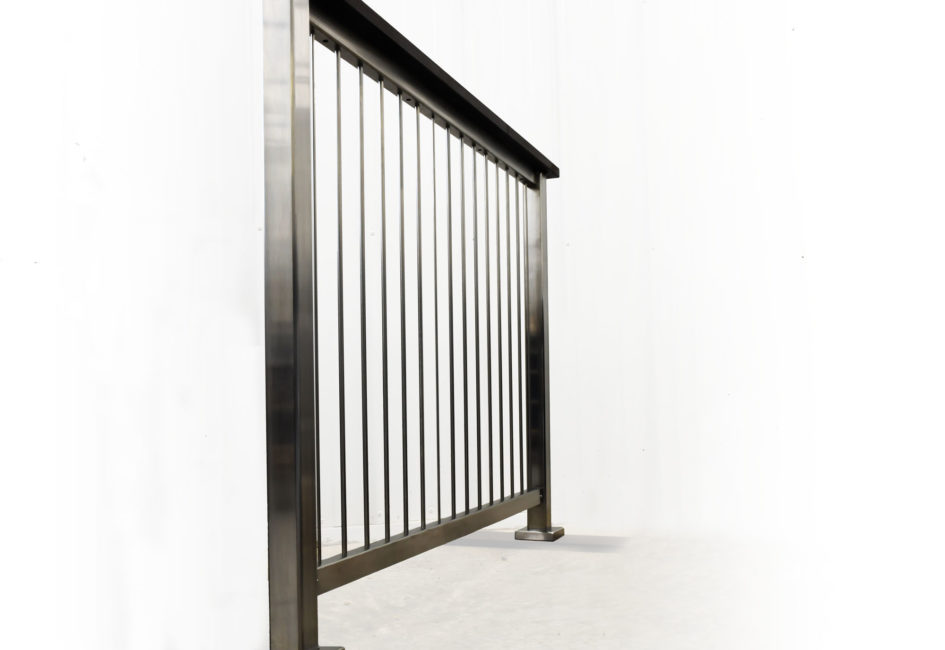 NEW- Vertical Rod System
Introducing the newest addition to the Paralux product offering, the Designer series Vertical Rod system.
There are some areas that do not allow horizontal railing system, and this system was created to fill that need. The vertical rod system is constructed out 316 stainless steel and 5/16″ diameter bars. This makes it extremely durable, as well as a great option for heavy duty applications.
Each rod is threaded on each end, and is fastened to the top and bottom rail with a nut as shown above. Sections are sold in 4′ and 8′ sections, and can be cut to required width on site. We can also cut them to custom widths for you so they are ready to be installed on arrival.
Vertical Rod Display at the Home Builders Show in Vegas
Each section comes complete with required number of rods, posts, pickets, post caps, post flanges and flange covers. Each intermediate post is 2″x2″ with a 3mm wall thickness. The intermediate pickets are 5/16″ thick, making them blend perfectly with the 5/16″ rods. Wood or stainless steel handrail can be used with this system. We recommend either 1×2″ stainless steel, IPE, or thermally modified ash.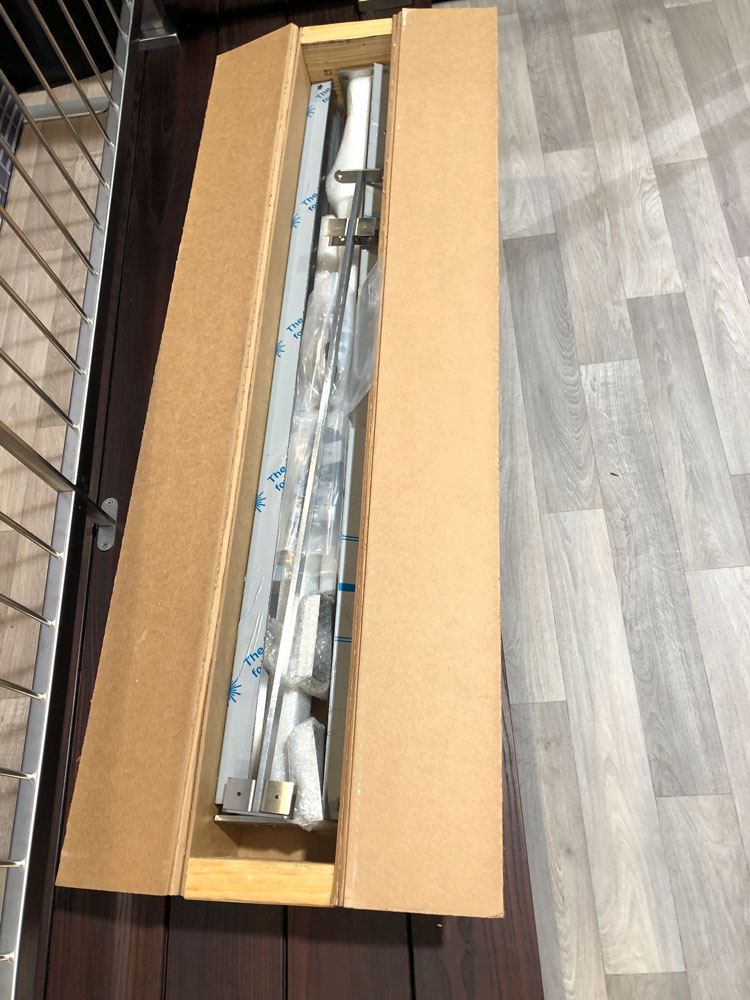 Questions? Comments? Need a quote? Shoot us an email or give us a call!
[email protected]
1-833-PARALUX